Your Property Requirements, and Our First Assessment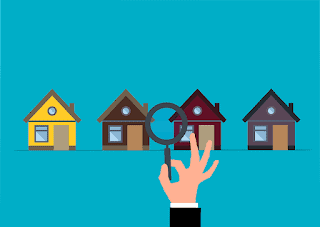 As soon as a client or introducer starts to relay to us the details of property requirements, the cogs start to whirl as we assess where the property sits with lenders' criteria – and we aim to quickly arrive at whether your expectations of the requirements can be matched with what they are eligible for.
We don't make any 'decisions' about direction for you; we are here to ensure that you are aware of what options you are eligible for, and to help you achieve the best outcome for your requirements.
Investment Property – The 'Slam Dunk'
This point scoring analogy on either Residential or Commercial investment properties not aimed so much at the requirements being 'easy' to complete for you – it's property, there are always wrinkles to iron out.
The 'Slam Dunk' refers to the fact that you are presenting a property that is either already occupied by tenants, or is 'tenant ready' with the ability to have tenants sign leases or ASTs on completion.
Tenant ready? As part of the lender's valuation the surveyor will report on the condition of the property and confirm that it is habitable, and ready to generate income to service the mortgage from day one.
Our first assessment is listening out for the properties where the client approaches us for a long-term mortgage, but where the tenants won't be able to rent from day one, and so rental income won't be there to service the mortgage.
Investment Property – 'A Lick of Paint and New Carpets'
We want to understand the degree of work that will be needed to maximize rental income and yield for the client – and in some cases a property may present as 'tired' for prospective tenant, and require 'freshening up' before being let to ensure it achieves its income potential.
Where works are really concentrated on condition, presentation and decoration – covering for example bathroom suite, kitchen, decoration and flooring – we have options where a long-term mortgage lender can consider a short up front period to carry these works out.
We work with a Buy-To-Let mortgage lender for example that can allow a 3 month up front window post-completion for such light works to be carried out – with a limit of 10% of the purchase price to be spent on them. You would have to provide the schedule of works to the surveyor when the initial valuation is done for them to report on to the lender.
But where the works are so light is could be a viable option to avoid the need for a separate initial short term funding product to be put in place.
Owner-Occupier Commercial Property – The 'Short, Sharp Refurb'
As above with investment properties, trading businesses can come to us with a current property that they lease or own, and with a requirement to purchase new premises to operate from.
Many sectors can require premises to be fitted out or refurbished to suit their operating requirements – from a hairdressing salon to a logistics or warehouse operator.
We have worked with clients and lenders to agree a short up front 'cross over' period where their new operating premises is refurbished and fitted out while they still trade from their current premises.
The outcome for the client is continuity in trading, and so long as the requirements are signed off as viable in a short timeframe at the point of valuation, lenders can be amenable to this.
The Refurbishment Property – "It Just Needs XYZ and We Can Be In There"
An extremely common catch for us in first assessment – far more common than you might think – would be that clients approach us for a long term mortgage on a property that is not habitable for their purposes on day one.
This includes owner-occupier Commercial properties, or Residential and Commercial investment properties.
Clients may not be aware that lenders won't lend a long-term mortgage where income is not available on day one to service that mortgage from a lease or AST that they can see and understand during underwriting – and they ensure that it is all confirmed to them at the point of valuation.
The solution is for the client to put in place short-term finance initially – Bridging Finance – and then refinance with the long-term mortgage as the exit to that initial loan.
Bridging loans can be used for a varying degree of refurbishment or conversion work on properties – and different lenders will support varying funding, from purchase only to including the full cost of the works:
Light Refurbishment – Cosmetic refurbishment with no structural changes
Heavy Refurbishment – Contains cosmetic work, but usually renovation work including structural changes or changes to the property footprint
Ground Up Development – Commonly starts from vacant land, can include demolition and rebuild
Our assessment of your requirements starts with what products or lenders you are eligible for, and we then look to source options that provide the best outcome for you and your property.
Why don't you talk to us about what more there is than meets the eye with your residential or commercial property – and how we can help you to fund it?
Mark Grant, January 2022.