What Does A Financial Adviser Do?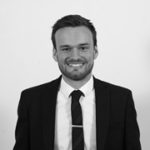 On the pension and investments podcast this time, is Dominic Ferneyhough from Fiducia Comprehensive Financial Planning, based in Newark, to tell us more about the role of a Financial Adviser.
The Internet Is Not A Secure Medium And The Privacy Of Your Data Cannot Be Guaranteed.
keyboard_arrow_leftPrevious
Nextkeyboard_arrow_right
What is the role of a Financial Adviser?
Initially, it's establishing where your current financial circumstances are so that we can talk about pension planning, for example. We also need to establish what you want from your future, as people's retirement plans are very different.
Our job as Financial Advisers is to ensure that there's a plan in place to get your current circumstances to where you want them to be. We monitor and ensure that your plan is on track, and make amendments to the plan if your goals or circumstances change.
If your investment performance isn't quite what we wanted to achieve, then we can make adjustments there as well. It's all about doing what's right at that time to ensure the long term goals are being met.
It's quite difficult for some people to plan very far ahead, can you help with that process?
Yes we can. Younger people often have little consideration of retirement planning. The more information we have the better our recommendations can be, but even if you've just sort of got a brief idea of what you want retirement to look like, discussions with ourselves should help you really establish a plan. Engaging with a Financial Adviser can help provide some clarity with your current finances, as well as where you could be financially in the future.
What sort of services does a Financial Adviser offer?
The name of the company is Fiducia Comprehensive Financial Planning, so we do offer quite comprehensive financial advice. This includes pension advice and pension consolidation, which ensures the client is being provided adequate returns.
Some pension providers require that you speak to a Financial Adviser before accessing your pension, so we gain clients access to their pension savings. We also do accumulation pensions, which are where you're paying into a pension whilst working or self-employed. If you're Self-Employed, having a Financial Adviser is vitally important, because you need to look at how you are saving for your future.
We also deal with investments and savings. At the moment, bank accounts are paying very low interest and we're seeing inflation rise in far excess of the bank interest that you receive. We invest your money into assets that provide a real return to hedge against inflation, using a variety of different investments, including stocks, shares, bonds and other investment instruments to build a diversified investment portfolio for clients.
We also offer wealth management, which is our ongoing service to clients, where we regularly review their finances to keep on track with the end goal. Wealth management is an ongoing relationship between the advisor and client which is mutually beneficial.
Outside of the investment arena we are protection advisors as well. This could be anything from protecting family income in the event of illness to protecting a liability, such as a mortgage in the event of death.
When should I see a Financial Adviser?
There's a vast array of different reasons that you can engage with a Financial Adviser. The earlier you engage with an advisor, the more benefit you might get from it, especially younger clients when it comes to pension planning.
It's difficult to say exactly on when you should engage an adviser, as it will depend on your financial circumstances, but you should definitely speak to an adviser when you've got a liability that you need to protect, such as a mortgage; or if you if you're Self-Employed because you're less likely to have an auto enrollment pension scheme.
There's a variety of ways and and times that you should speak to an adviser, and definitely when you've got savings, where you might need to look at inflation.
What is the process involved with speaking to a Financial Adviser?
The initial point of contact would be one of our very experienced administrators. They are very knowledgeable and understand the market very well. However, they cannot provide advice so they would help you wherever they can, and book you in to speak to an adviser such as myself.
The initial purpose is to find out what your particular needs are. They will build up a picture of your financial circumstances and identify how we can help you. First meetings are completely at our expense, as we want to make sure that we're working for you and you want us working for you as well. It's important that there is a mutual understanding and desire to work with each other moving forward.
Is there a cost for initial advice?
We keep initial meetings completely at our expense. Fiducia have been operating for nearly 21 years, growing predominantly through clients referring friends, family and acquaintances. We want to ensure that the service that clients are receiving makes them happy to refer their friends and family, and clearly it's been relatively successful for us based on past history.
You're based in Newark, but can you help somebody if they're based elsewhere in the country?
Definitely, we've got clients right across the country. During the pandemic we had to adapt pretty quickly, because within wealth management we have regular ongoing reviews with clients. We are back to doing face-to-face reviews for now, and are testing regularly for covid, and we offer visits right across the country.
We are Financial Conduct Authority authorised and regulated through being an appointed representative of The Openwork Partnership, a trading style of Openwork Limited. So give us a call for a chat or a general financial review, as it won't cost you anything. You have nothing to lose by having that initial chat.
The value of investments and any income from them can fall as well as rise and you may not get back the original amount invested. HM Revenue and Customs practice and the law relating to taxation are complex and subject to individual circumstances and changes which cannot be foreseen. 
Why choose Fiducia Financial Planning?
Why choose Fiducia Financial Planning?