Are Referral And Introduction Outcomes A Level Playing Field?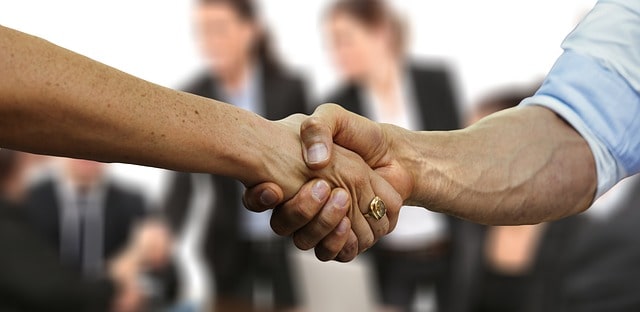 Hell no!
Ok, I owe an explanation for such an affirmative answer – otherwise this could be my shortest blog to date at 9 words!
I can generalise to start with – right across the Financial Services sector the concept of 'partnerships' and the use of Introducer Agreements oils the wheels of deals progressing, as we all introduce requirements to people better placed or experienced to deal with them.
Are all the experiences and outcomes for you the introducer, or for your clients, the same? Definitely not – but how so?
The 'slam dunk'
You introduce your client to someone and the whole process and outcome works like a dream.
They treat your client as well as you do, communication is exceptional, they have the ability to source the best outcome for the client and they prioritise doing that.
Needed nudging, but got there eventually
Ever feel like these deals wouldn't have happened if you hadn't picked the phone up and chased the person you had introduced them to?
You get there eventually, and presume it is the best outcome, but feel like you have done a good share of the heavy lifting yourself.
The nightmare – why did you start this in the first place?
When things go wrong – they can go wrong in SO many ways!
➢  Am I going to hear back from anyone?
➢  Are they actually going to get in touch with the client?
➢  I thought they said they could help in this area?
➢  That's definitely not what the client was looking for…
➢  This whole thing has just happened despite them…
And the list goes on.
But does it matter what happens when you work with your referral / introductions partner?
Hell yes!
Worst case scenario you won't hear from the client again – or you might stop hearing from them so much – or they might not recommend you to anyone else moving forward.
I work in commercial finance, and I would add a category that we often come across when talking to mortgage brokers, accountants and other people who we discuss an introducer relationship with:
No effort required – apparently…
Two main offences here that win us introducers over:
➢  "I haven't heard back from them for a couple of weeks"
➢  "They quoted me a wide range on LTV, term and rate and wanted the client's commitment based on that…"
We have been part of large national network introduction relationships for 15 years – and we respond, communicate and put the leg work in up front so that indicative terms are viable based on the information that we have to date – and not something we run about to try to justify after clients have committed.
We value your relationship with your clients and network – and treat them as if they were our own
No cross-selling guarantee – we work with the introduced clients on their commercial finance requirements ONLY
We work with the client for the whole funding journey – from requirement gathering to successful funding
We aspire to be a 'slam dunk' referral partner for your clients' commercial finance requirements – we can't improve turnover or profitability, erase credit history or increase property value, but if the lenders see them as viable for funding then we back ourselves to source their best outcome.
Why not ask how we could work together?
It won't cost you anything to discuss an introduction relationship – which is more than can be said for settling for whatever you get from you 'usual broker' or your network's 'preferred partner'.
Mark Grant, May 2022.