Half Term: The Latest Supply-and-Demand Event?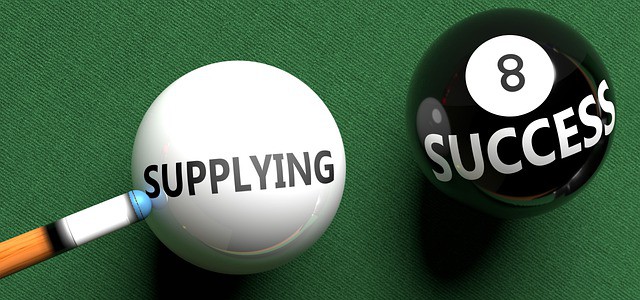 Rolling news feeds this weekend full of the 200 flights that EasyJet have cancelled over the next 10 days alone. British Airways and TUI are also in the headlines with more ominous reductions in schedule until the end of October.
And all this on the first day of half term.
I agree with the bride interviewed at Gatwick airport today, now to miss her own wedding in Italy because of a late notice flight cancellation: "You can't tell me that they couldn't see this coming?"
Has the UK's 'Just-In-Time' supply chain practice been replaced with 'WE HOPE SO' or 'FINGERS CROSSED' across the economy?
EasyJet refer to staff shortages and 'supply chain factors' forcing their cancellations, while British Airways point to their biggest recruitment drive in their history to get the staff in place to normalise services.
This after the biggest staff reduction exercise in their history not too long ago.
Of course they could see this coming – they have a known capacity in terms of flight crew and staffing, and airports have again a known level of staffing across key areas that make their sites function, such as security and baggage handling.
In a race to recoup business and income from the pandemic they have oversold capacity significantly – I guess in the hope that somehow they and the air industry can somehow 'staff up' in time for these peak and busier periods?
We are only two months away from the start of the summer holidays – I will be adding extra time to get through the airport, presuming that the flight operates!
Right across the economy businesses face obstacles to meet demand:
Delays in delivery of materials and goods in the supply chain
Price inflation in their supply chain, compounded by freight and haulage costs increasing significantly
Less favourable terms or credit not being available from their supply chain impacting cash flow
Staff shortages spreading from specific sectors as the pandemic restrictions eased, to a broad national issue in most sectors
Wage inflation to recruit to cover staff shortages adds to cash flow demands
Overheads broadly all increasing, including energy and fuel costs, as well as interest rates rising
Most companies' customers are similarly facing all of the above – commonly leading to extended payment terms and late settlement
The last two + years have taught us that we have to think about how businesses fund themselves in different ways.
Or more to the point, have an open mind to options that might be more suitable for the times, and that factor in seasonality, supply and demand changes and time contingency for delays.
All while providing the ability for businesses to take up new opportunities – and dare I say grow?
The days of your only option to fund your business being your local bank manager – and your only options being overdraft, loan or mortgage – are gone!
Even the most prudent and traditionally debt averse businesses just cannot get around the fact that everyone they deal with, from suppliers to customers, are getting affected as described above – and therefore so will they be.
Every week we help UK businesses with suitable options that provide cash flow to meet their outgoings, and allows them to meet new opportunities and demand.
There doesn't appear to be a quick fix on the horizon for current supply-and-demand issues. 
But one client at a time, we are helping UK businesses manage their cash flow and working capital – in most cases driven by the business that they are currently doing, and without taking on large term debt obligations.
Why not start a conversation with us today about growing out of the supply-and-demand crisis?
Mark Grant, May 2022.