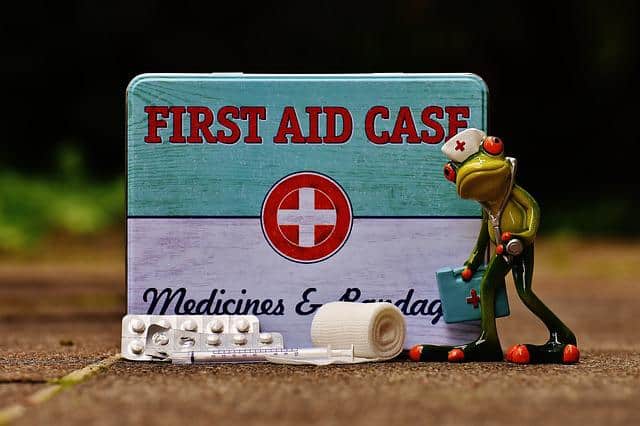 Commercial finance is like a first aid kit for your business – you don't know what you actually need until you need it.
Ok, so maybe not quite as catchy as the Forrest Gump line in reference to a box of chocolates, but you get my point; until your business needs finance, you won't know which type of finance that you will need.
A common first reaction to the how many commercial finance products we can access for clients, or the large panel of 140 lenders and providers that we work with, is perhaps that they only need one thing: "I just need to discuss a business loan".
Which could very well be the right solution for them – and I will talk though some of the 6 different types of business loans that we can access for them depending on their situation and requirements.
Sometimes the business just may not be aware of all the options out there, or how some products can be used to meet the requirements that a business has.
For example, a Bridging Loan is a property product that helps you to purchase a property quickly, or while you still own another property, right?
That is correct – but did you know that a very common use of Bridging Loans that I see is the release of working capital for a business where a property asset has equity that can be released?
A first aid kit at your office, home or in your car doesn't just have one remedy in it; you wouldn't open the lid to simply find an eye bath and eye wash in it.
You don't know in advance what might happen to you, your colleagues or your family in advance of it happening – so you have to try to prepare for all eventualities with a first aid kit.
It could be a cut, a burn, a bite, a sprain, a break or something in your eye.
Similarly, when I approach an initial conversation with a business, I don't yet know their back story, their current situation or the requirements to resolve an issue or to take up a business opportunity.
So, during that initial dialogue I can 'open the box' on solutions and services that we can access for the company and discuss the most suitable solutions based on their situation and the attributes of the product or service.
It's NOT a hard sell of a product or service that a business doesn't need, or that isn't a suitable solution for them, but if you limped to the first aid kit with a sprained ankle you wouldn't want to be sat down and told how to use the eye bath, just because that was all that was available to help you.
Property Finance Solutions – for trading businesses, property investors and property developers
Commercial Mortgages – Occupier and Investment
Residential Investment Mortgages – BTL
Development Finance
Bridging and Refurbishment Loans
Business Finance Solutions – for trading businesses from all sectors
Business Loans
Invoice Finance
Trade and Supply Chain
Vehicle Leasing and HP
Asset Finance
Government Loan Schemes
VAT and Tax Loans
Business Purchase and Buy Out Finance
Why do we work with 140 lenders and partners, with hundreds of possible finance solutions for your business or property?
Because we want to help you no matter what the issue or requirement.
How do you want to get funded?
Mark Grant, August 2022.