The A to Z of Buy To Let in Commercial Finance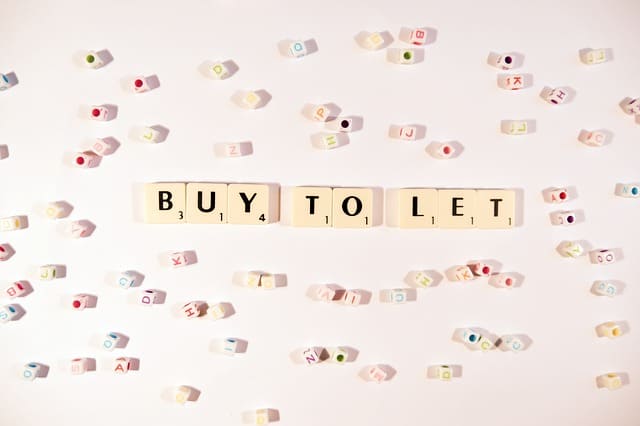 Residential BTL properties are all part of the day job for Commercial Finance brokers! Just wanted to throw that out there – as it does seem a bit of a contradiction!
Easy assumption is that all we would look at is commercial buildings – shops, offices, pubs, restaurants, factories etc.
BUT the 'commercial' applies to the purpose, NOT the property.
We have to think about a couple of angles in every Buy To Let case:
WHO we can help to finance
WHAT type of property that we can source funding for
So WHO can we help to fund residential Buy To Let properties for?
Property in a personal name that is 100% for investment purposes, and NOT that was previously or intended to be lived in by the client/close family
Property that is in a property related limited company 'special purpose vehicle' (SPV)
Portfolio landlords – owners of multiple properties, and these can be in personal or limited company names
Trading business limited companies
Foreign Nationals
Ex-Pats
First time landlords
Adverse credit considered – case by case basis
An example of something that falls out of our remit, and we see quite often, is what our lender panel would call an 'accidental landlord' – and this makes it a 'regulated' mortgage under FCA rules.
But how would you 'accidentally' become a landlord??
Inherit a property, where you didn't already have BTL properties running
Move to a new main residential property, and let out your old one
Important to remember that the rules that guide the type of mortgage you need in relation to your having resided in a property include your close family, and not just you personally.
WHAT types of properties can we help fund?
Standard Buy To Let – houses, flats, bungalows etc
HMO – Home of Multiple Occupancy – single property with multi tenants
MUFB – Multi Unit Freehold Block – eg. Block of flats, Student accommodation
Holiday Lets and Short Term Lets
Unusual is our normal! For example, property next to or above commercial spaces.
We should add a bit of detail around the property types that we like to use acronyms for – HMOs and MUFBs!
WHAT IS AN HMO? A 'House in Multiple Occupation' is a property rented by 3 or more people not from a single household, and share facilities like bathrooms and kitchens.
HMOs come in all shapes and sizes – 3 beds to, well unlimited really – we saw a 51-bed Student Accommodation property funded recently.
AND WHAT ABOUT AN MUFB? A multi unit freehold block (MUFB) is one freehold property title that is divided into individual units without individual leases.
Most commonly a single property divided into individual flats
It could apply to a row of terraced houses under a single freehold title
Critical for our lender panel is that each unit has its own separate utilities and services, and have to be of a minimum size, which for most lenders is 30 square metres.
The HOLIDAY LET market is booming in its traditional form, as well as morphing into another form of short term accommodation – SHORT TERM LETS.
The boom in the UK Staycation and Holiday Let sector is not forecast to fall away with the re-opening of foreign travel post pandemic – and international travel brings tourists into the UK needing short term holiday accommodation.
Through holiday let agencies, AirBnB, direct advertising and other platforms owners of holiday homes have benefitted from the boom of the last two years' demand during the pandemic.
Short Term Lets are changing the face of the way that we holiday, take a break or just stay somewhere that we don't call home!
You might also call this Serviced Accommodation, and it doesn't have to be a cottage on the coast, it can be in any setting, from built up to remote:
Family break or re-charge the grey matter solo trip
City break or country retreat
Business and not always pleasure stays
'Short-Term' doesn't have to be a one off stay – a client recently took an 18 week Sunday to Thursday booking for a Studio in his portfolio.
We custom fit rates and terms to you, your property and the financials in each case – and share 'your best outcome' as our goal too.
How do you want to get invested?
Mark Grant, July 2022.