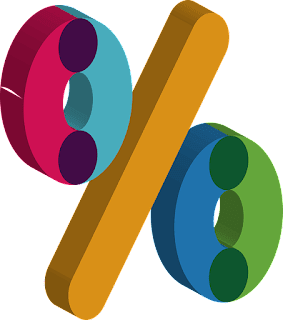 A few days on from an interest rate hike I'd ask you whether the benefits of looking to fix the rate of your commercial mortgage still outweigh the down sides – and suggest that they do.
From twelve months ago, when the Bank of England was sounding out banks and financial services companies on how prepared they and their systems were for the chance of a negative base rate, we evolved to an economy as we transitioned out of the pandemic restrictions of heated demand and shortness of supply – also called inflationary pressure.
A near perfect storm of contributing factors are driving a seemingly endless upward pressure on costs:
      

Demand outstripping supply of almost every raw material

      

Delays in materials and manufactured goods in the supply chain globally

      

Record freight costs, and restricted availability of freight, to get the same goods and materials to the UK

      

Chronic shortage of HGV drivers within the UK to distribute at all stages of the supply chain

      

Combination of factors has driven energy costs up – and these are still rising

      

Several sectors of the economy suffering chronic staff shortages and an inability to recruit
As I write this we are heading back into another possible economic storm caused by the new rapidly spreading Covid variant, Omicrom. Already hospitality, retail, events and entertainment sectors have had the rug pulled from underneath them when entering their busiest period of the year – the path back out of the pandemic period is again not a straight one.
Cost pressures are feeding through to virtually every business in the economy – and these are not costs that UK companies have much if any control over at all. And that brings me back to my question – is it still a good time to fix the rate of your commercial mortgage?
If you feel that inflationary pressures are going to mean that the next move in rates will continue to be upwards, then fixing your mortgage at a currently available fixed rate would make sense.
And when we talk about price rises – energy prices up 4 to 6 times, and many materials up 20%, 30%, 50% or doubling – then the 5% CPI number for November would seem to be a very modest number that has to move higher in the coming months?
But psychologically, fixing your commercial mortgage rate is exerting control over a major cost to your business – not to mention the physical roof over your business!
If you are budgeting and forecasting for your business for the coming year in 2022, then unfortunately with some costs you might be as accurate with a coin toss as a calculator; but with a major cost like the mortgage fixed for a 2 year or 5 year term (or longer) you would be adding accuracy to your budgeting, and hedging against future interest rate rises that would immediately add to the call on cash flow to your business if you are on a variable rate mortgage.
Which takes us full circle to the question of whether the upside to fixing the interest rate on your commercial mortgage outweighs any downside.
Many of our clients are applying personal finance logic to their commercial mortgage decisions – and deciding that fixing the rate now removes the risk of increased costs if interest rates continue to rise, at a time when they already face so many increases in costs that they have no control over.
We help clients source the best commercial mortgage solution for their business from our whole of market panel of lenders – why not let us help you fix the cost of the roof over your company?
Mark Grant, December 2021.